CCA Design Lecture Series
Identity System
Spring 2022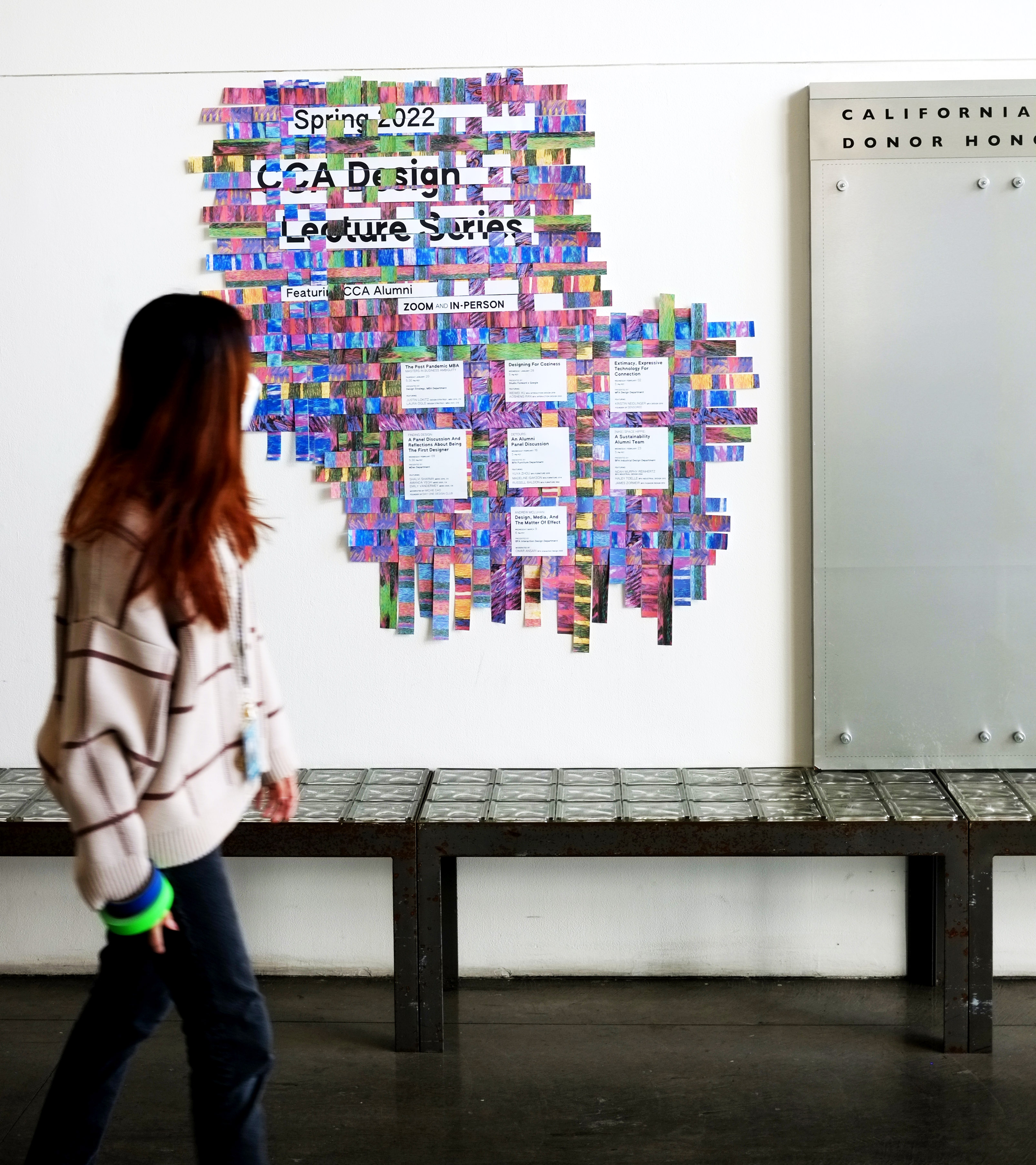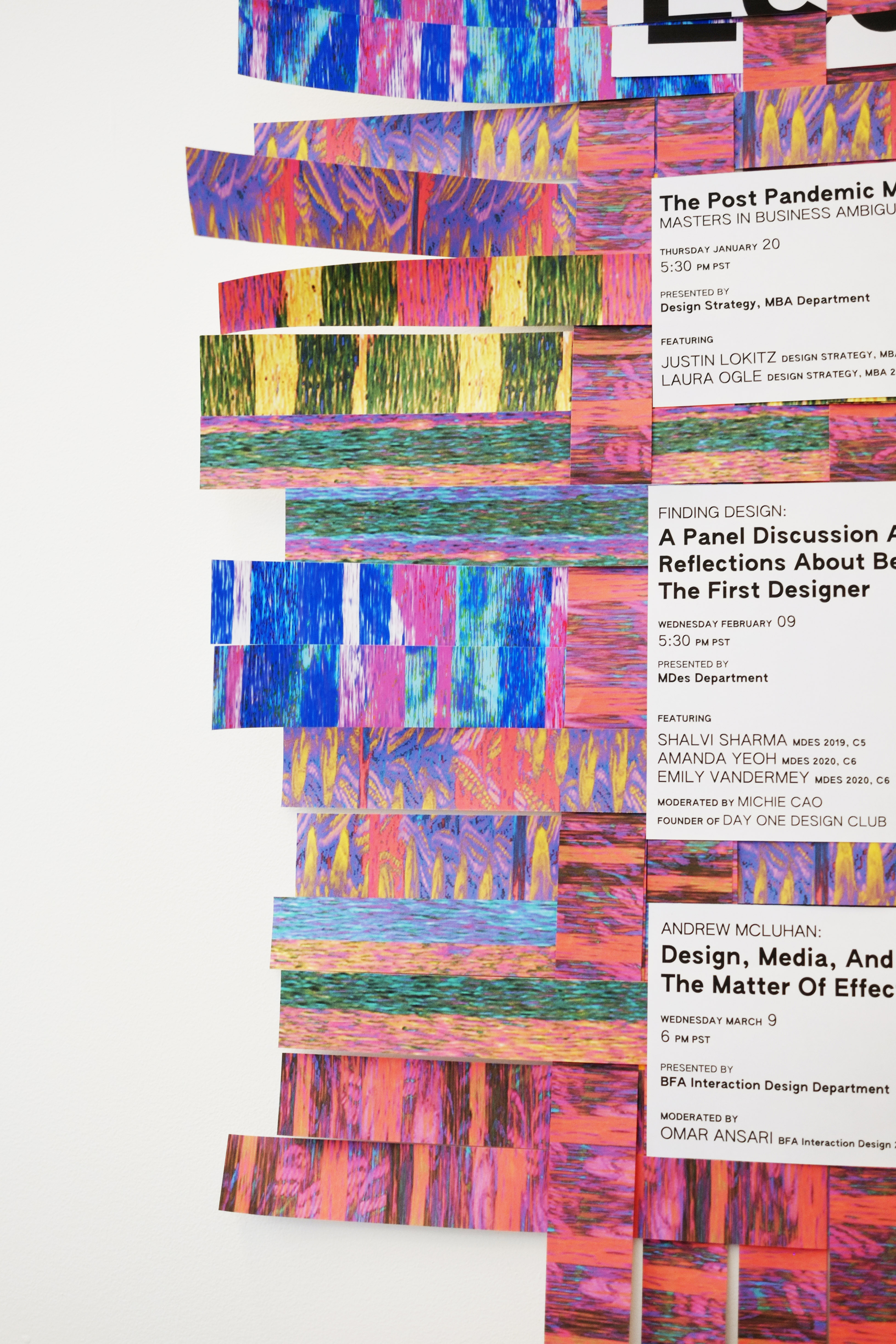 California College of the Arts trusted
GRL GRP
to design the identity for their Spring 2022 Lecture Series. The series featured CCA alumni as part of every event, inspiring GRL GRP to lean into CCA's heritage as a school for arts and CRAFTS. We focused on the relationship between craft and womens' work, which led us to explore textiles, pattern making, and weaving. By blending digital and physical mediums, GRL GRP was able to create something new, yet familiar.
We started by taking images of household textiles and digitally altering them to create base patterns to work with. After two years of gathering digitally due to COVID, we wanted to create this identity off of the computer using physical making methods. We each made two posters (I made the main poster for the series and the one for the "Extimacy" lecture). I also helped construct the large woven posters with the help of two other GRL GRP members.
After arriving at this imagery and text treament, we applied them across promotional materials, both digital and physical including social media posts, Zoom backgrounds, and slide decks.
Want to learn more about GRL GRP? Visit
our website
!
Typefaces used
Authentic Sans by Christina Janus and Desmond Wong