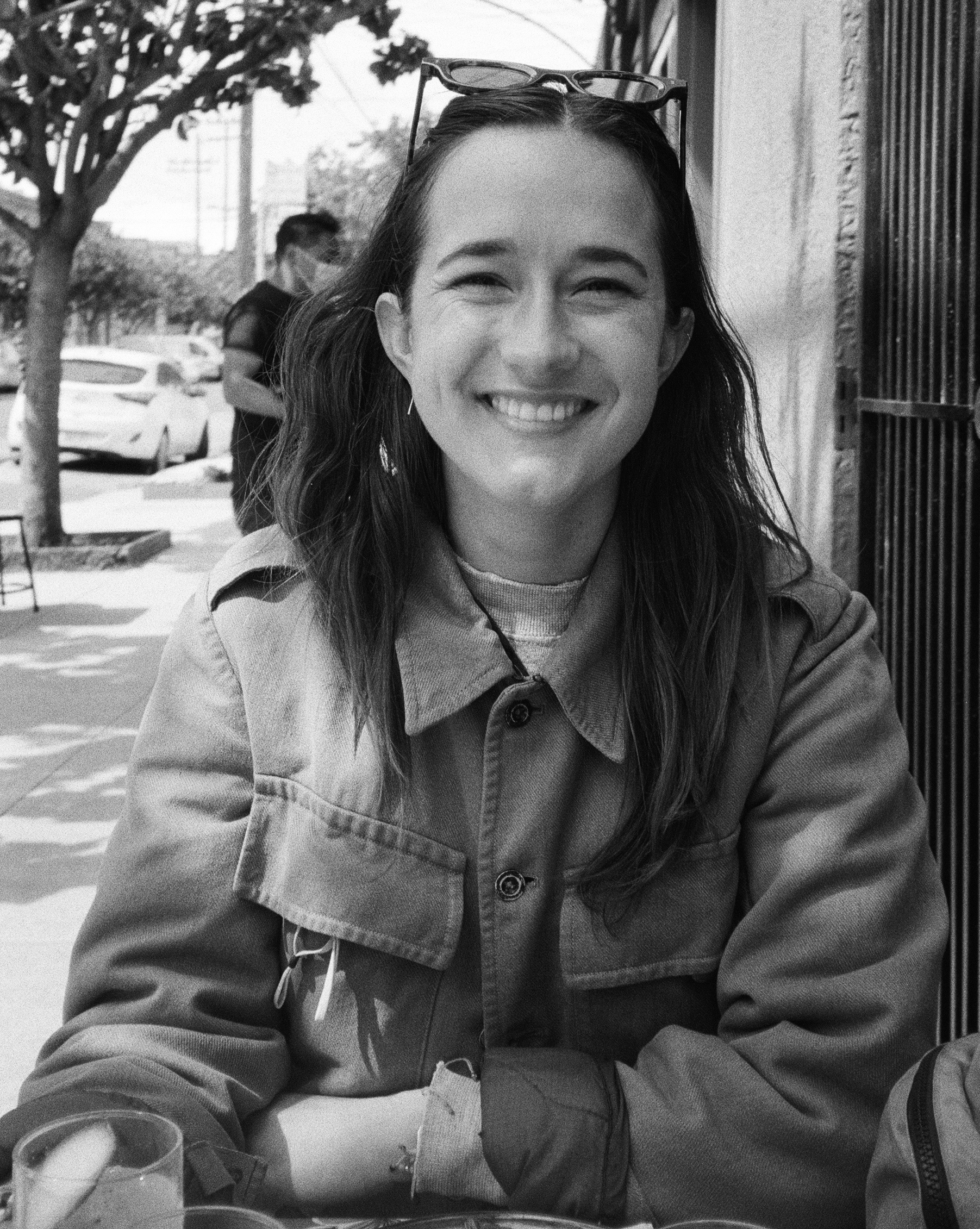 Hello, my name is Chloe Looker & I'm the human behind all of this work!

I'm based in San Francisco, CA & am interested in how graphic design & printed matter can connect people in unique ways. I'm inspired by the rich history of self publishing & public or collaborative art making, as well as the natural world.

I'm also a co-founder and designer of GRL GRP, a feminist design collective based in the Bay Area. Learn more about GRL GRP on our website.

My work encompasses publication, website & exhibition design, branding, collage, film photography & risograph printing. I enjoy using craft based techniques to create graphic languages with personality.

For fun, I love birdwatching, spending time outside with my dog, Archie & taking photos of flowers & signage.
Please contact me with any inquiries or if you'd like to collaborate, I'd love to hear from you!