FEELING IS COOL
Custom Type Design / CSS
Spring 2021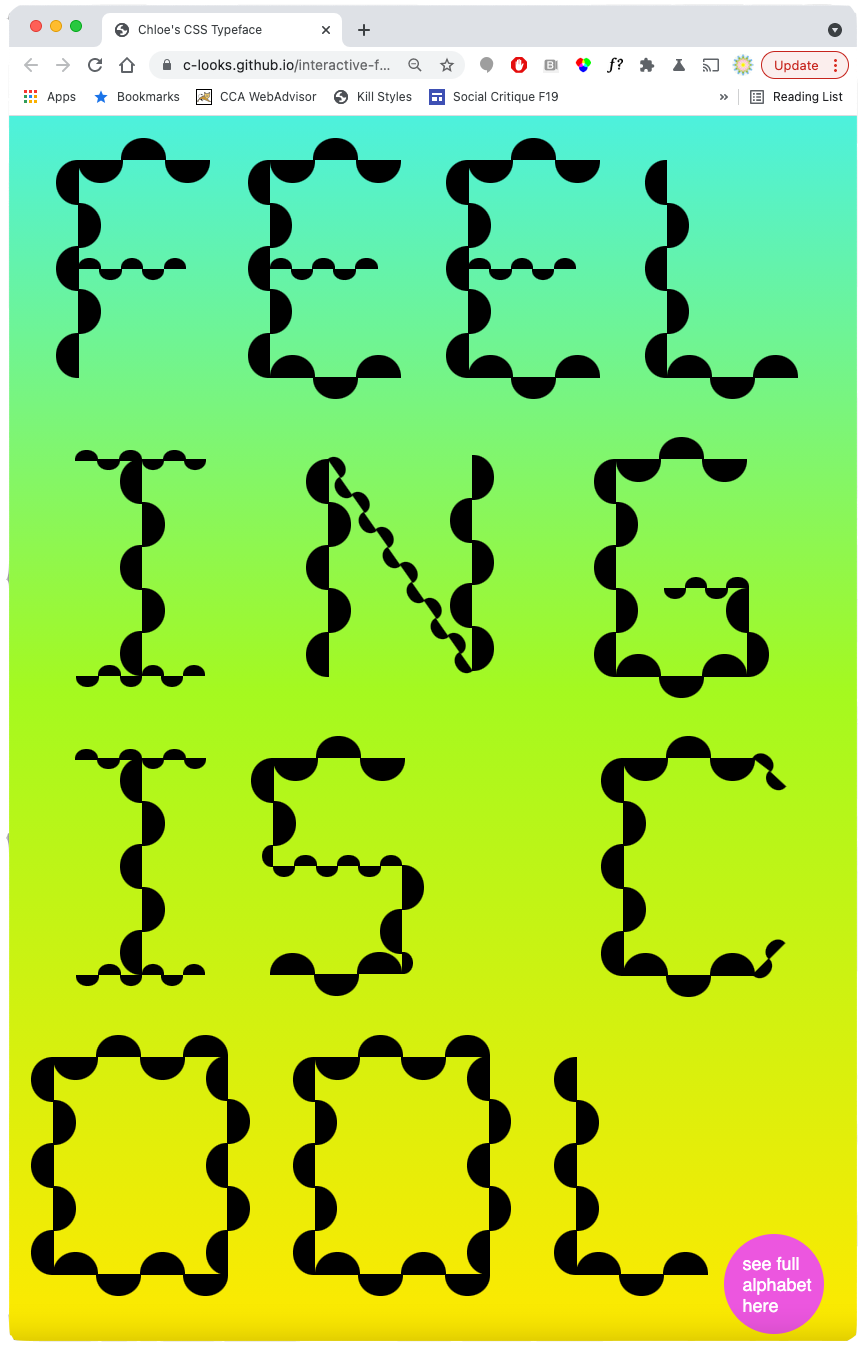 The design of this digital poster was inspired by artists Eve Fowler, Susan O'Malley, and Allen Ruppersberg. I created it to showcase a custom typeface I designed & then translated to CSS.
You can visit the website here
and see the interactive element within the poster, as well as the full character set.