Handle with Care
Custom Type Design / Web Design / Print Design & Production
2021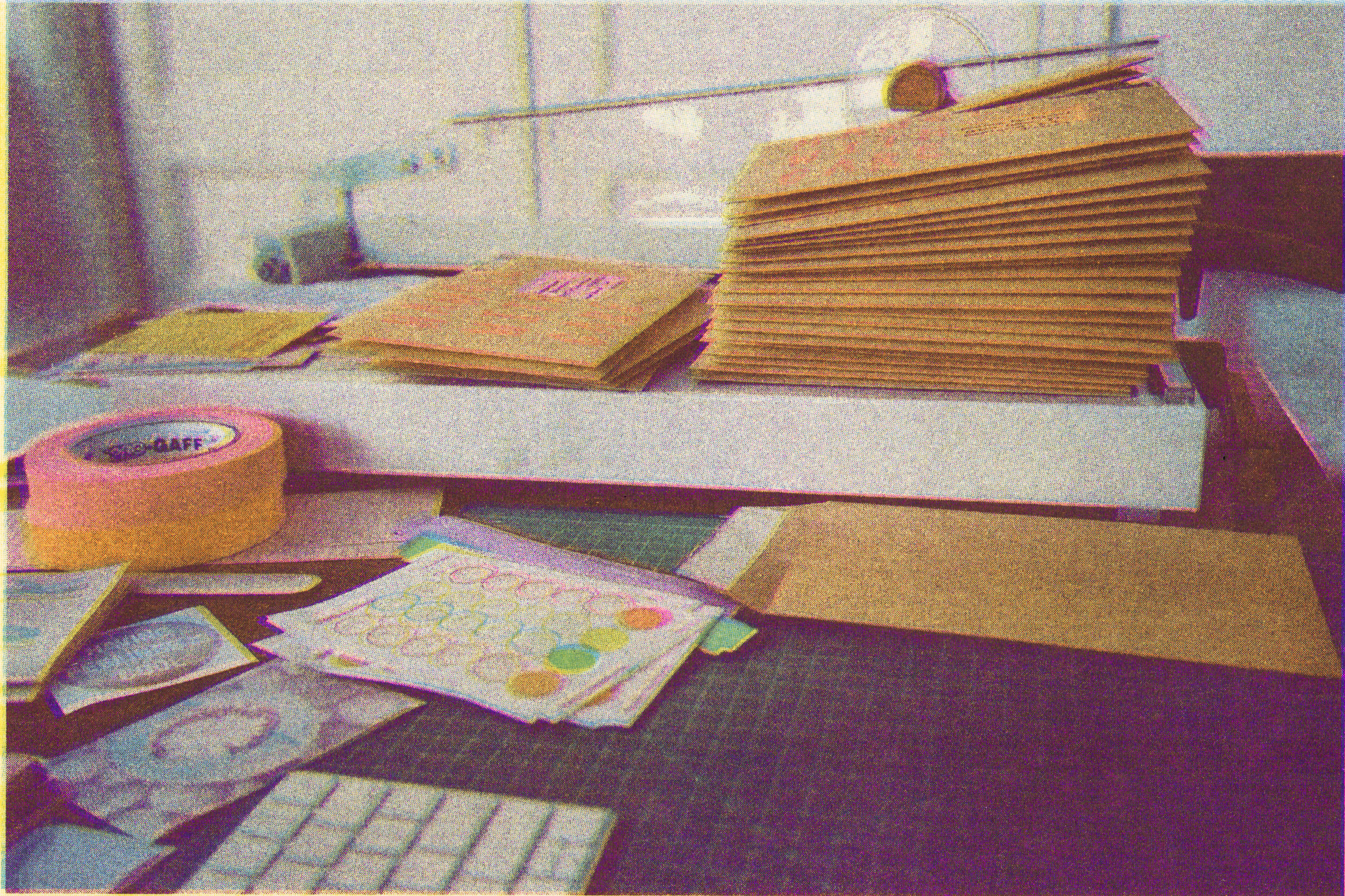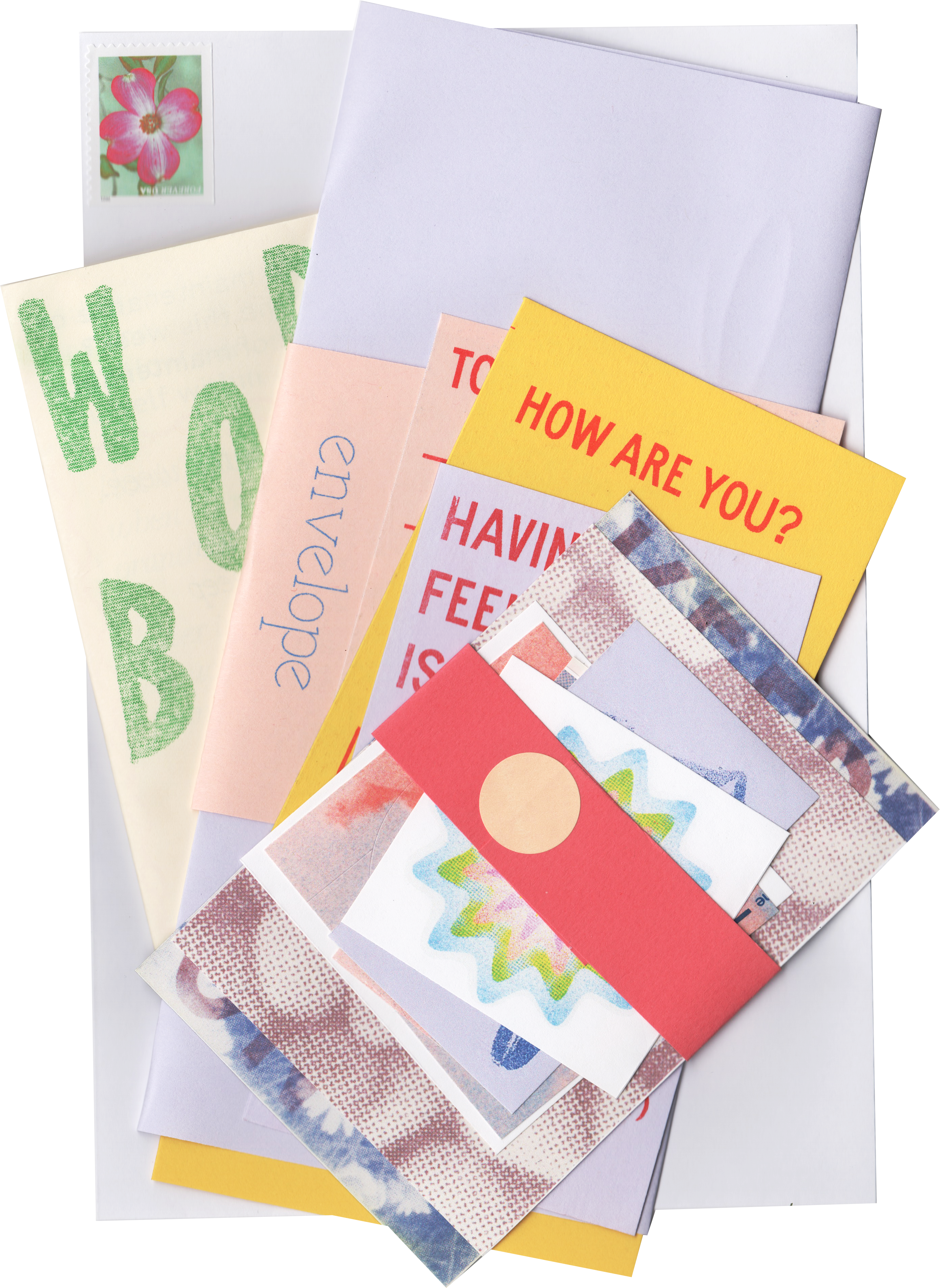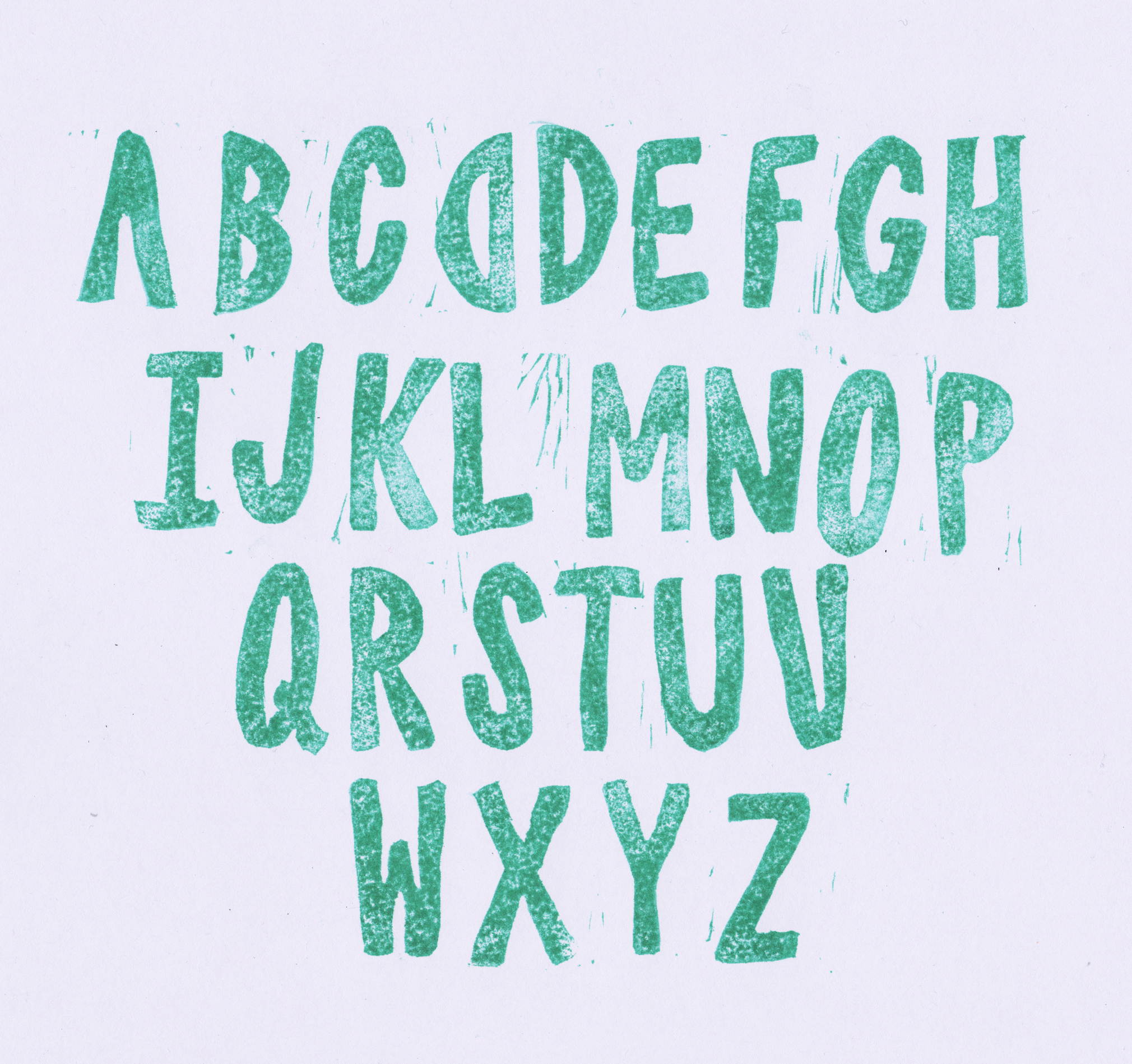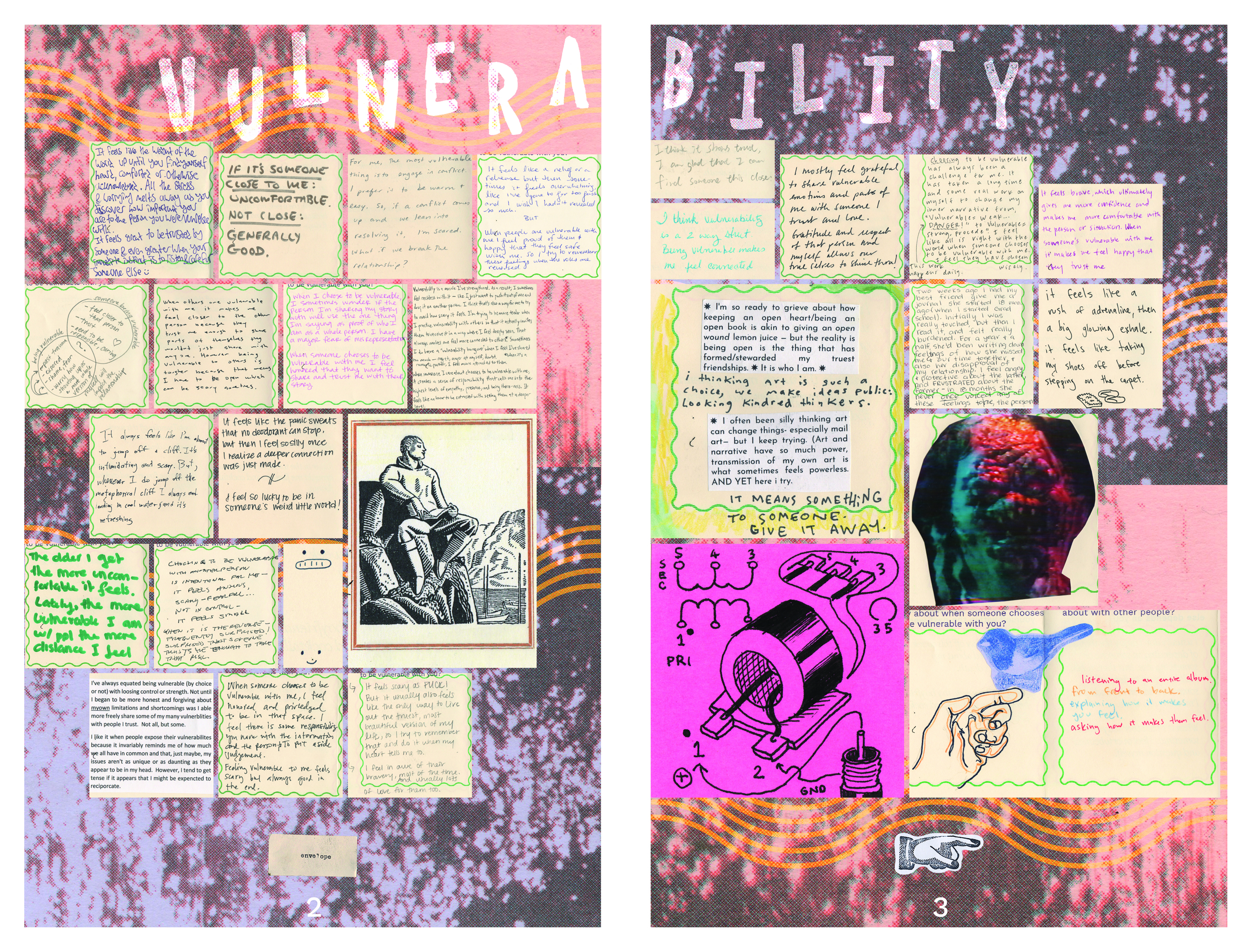 This is my MFA Design thesis project. A mail art project exploring how graphic design & printed matter can connect people in unique ways. Specifically, the project explores themes of vulnerability, connection, care, maintenance, & interdependence.
I sent out care packages of items I designed and printed (using a risograph and an inkjet printer) to 55 people. They included stickers, a refrigerator magnet, a set of three postcards, a letter inviting them to participate in the project, & a workbook with questions I've been asking myself throughout my research & design process with space to respond. I'm in the process of collecting the responses I've received into a newspaper publication, as well as documenting the project through a risograph printed book. Additionally, I have translated some elements of the project into webpages:
Handle with Care Workbook
&
How Can Publishing Create Community?
I created a custom typeface for the project by carving letterforms into rubber stamps.
Typefaces used
Victoriana by Velvetyne
Carrie by Vocal Type
Work Sans by Wei Huang
Stamp by me