Honey Honey Branding
Brand Identity / Logo / Illustration
Fall 2022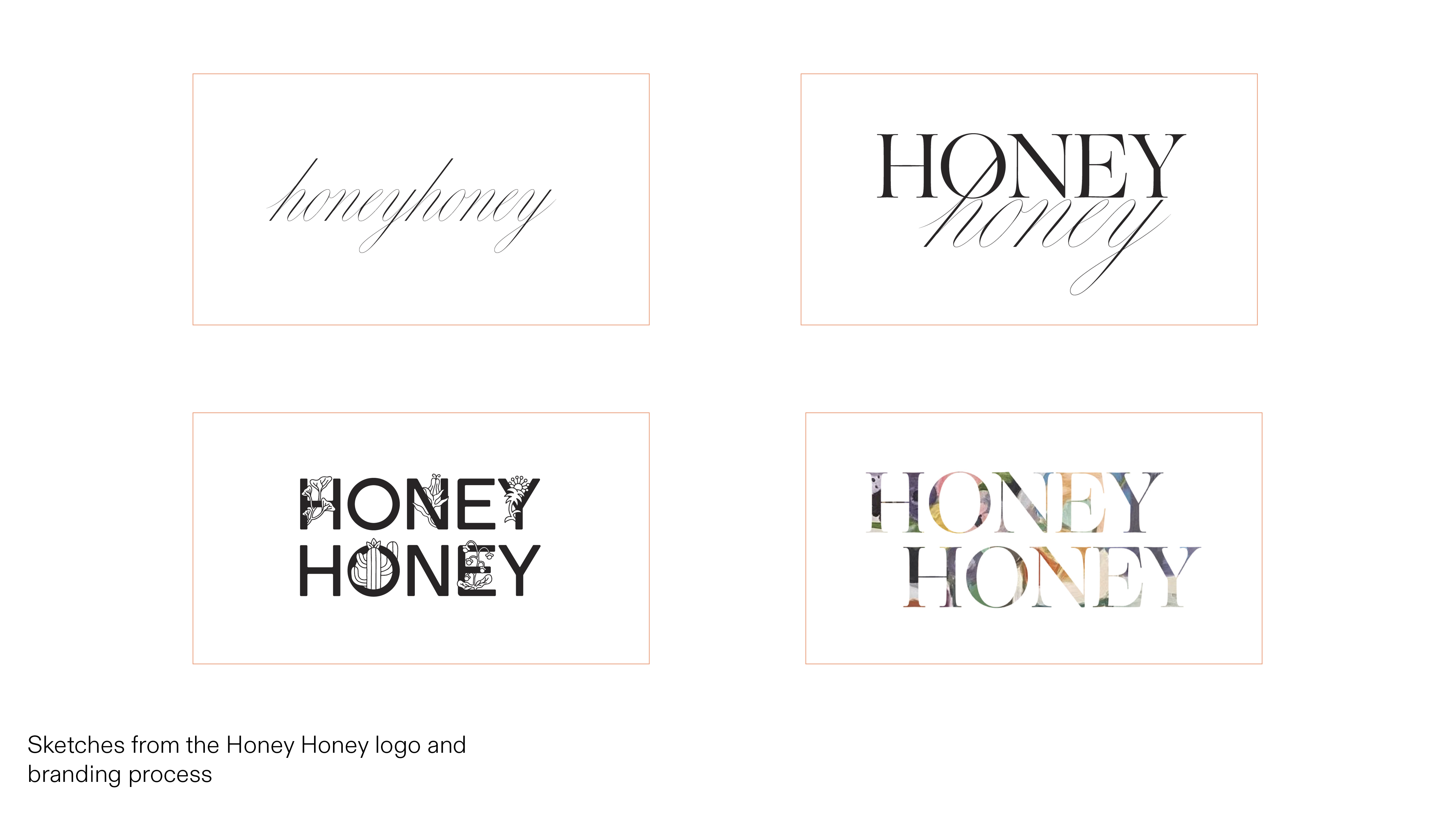 Honey Honey
, a small business out of Berkeley, CA entrusted me with creating the core branding system for their new venture. It was such a delight to collaborate with founder and artist Jessica Niello-White. After trading inspiration and fleshing out the desired feel for the brand, I created a logo system, chose typefaces, main colors, as well as created graphic elements which can be used in different ways.
You can see all of these elements in these selections from the brand guide I created. You can also check out the system applied (by other designers :) on the
Honey Honey website
and
Instagram
.
I've also included some images from sketches throught the design process.
Typefaces used Carta Nueva by My-Lan Thuong and Sharp Type, Ogg by Sharp Type, and Helvetica Neue by Linotype Design Studio and Max Meidinger.